A video game as expansive as Grand Theft Auto V can be consumed for years on end with any drop in interest. But as time passes, keeping these games fresh is important in maintaining interest and excitement behind them.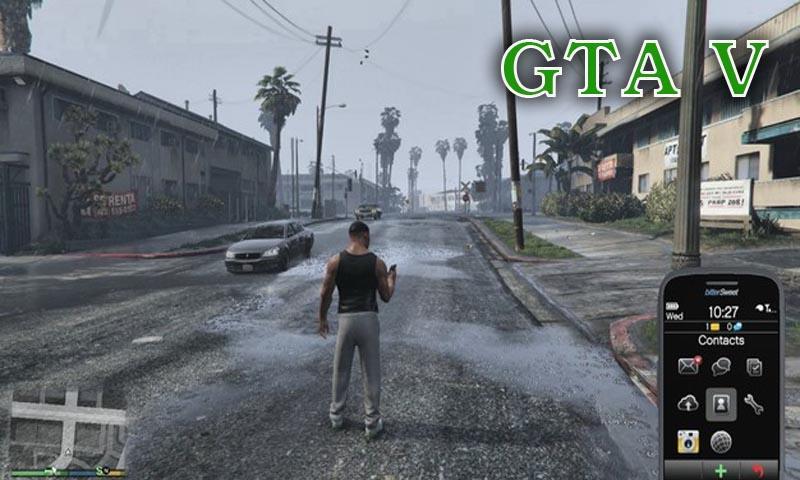 Developers typically update their games through scheduled downloadable content releases, and while these DLCs are quite appealing, we live in a world where updates and upgrades don't always have to come from the developers. The rise of mods, or "modifications," has made our video game experience more exciting. Though not legal in all respects, a lot of these mods exist for one reason: to make the games more exciting.
That's especially true for a game like GTA V, which has one of the most enthralling graphics packages you'll see in a video game. But even the best ones need some improvements, right? That's where these graphics mods for Grand Theft Auto V come into the picture… in numerous ways. These are the best GTA V mods you'll find on the internet. Trust us when we say that they're awesome.
How To Mod GTA V
Installing GTA mods is actually a fairly simple task. Once you download the mod files, you need to place the extracted files into the main GTA V folder - the folder where GTAV.exe is located. If you've purchased a physical copy or downloaded it via a digital key, it will be located in whatever install location you've chosen. The default location for most installs is: C:/program files (x86)/Grand Theft Auto V. If you've purchased and installed the game from Steam, you'll find it in c:\program files (x86)\Steam\SteamApps\common\Grand Theft Auto V.
If the mods you're trying to run require Script Hook V, then you can download it from dev-c.com. Once downloaded, extract the contents of the zip file and move the contents of the "bin" folder into the main GTA V folder just as you did for the mod files.
It should be noted that multiple mods usually don't work together, and, if you're thinking of playing online, then you'll need to remove the mods before starting. If you attempt to play online with mods installed, you'll be banned quickly.
MOD LIST:
GTA V MOD AWESOMEKILLS GRAPHICS
Since this list focuses on the best graphics mods in GTA V — you won't find the Hulk Smash, Zombie Apocalypse, or even the Blade Runner mods in this list — the Awesomekills Mod deserves a spot in this list. Photorealism is a big part of the Awesomekills Mod. Like the two mods above it, the Awesomekills Mod focuses primarily on improving the overall graphics of the game through small but very effective stylistic additions.
The improvement in lighting effects is noticeable with this mod, but its real claim-to-fame is the accuracy of the shadows in the game.
It's another small detail in the grand scheme of things in GTA V, but this small detail enhances the overall look of the game in such a way that it completely changes your appreciation of the game's graphics and, by extension, changes the way you play the game.
2-GTA V VISUAL MOD:
The objective of the Visual V Mod is simple. It wants you to think of Los Santos as a real city, and not as a video game substitute to Los Angeles. It's one of the most comprehensive and visually stunning graphics mods for the game.
The attention to detail is out of this world, to the extent that even the visual minutiae — how the moon looks, for example — takes huge leaps forward in terms of quality.
It's so fun to play a game that looks so real that you get lost in what you're doing. It feels like you're living in a Matrix version of Grand Theft Auto V, except that you're not. That's how the Visual V Mod can make you feel.
3-GTA V R*ENHANCER PHOTOREALISM MOD
Speaking of visual enhancements, the R*enhancer Photorealism Mod provides similar upgrades to your Grand Theft Auto V gaming experience. This specific mod is largely responsible for adjusting — and, at least for a lot of people, improving — the lighting qualities of GTA V. As if Rockstar Games didn't do an impressive job in that regard already, the R*enhancer Photorealism creates a lighting overhaul that not only adjusts atmospheric effects, but also creates improvements to the game's weather qualities. Lighting improvements often go unnoticed in the game, but if you have an eye for these things, the R*enhancer Photorealism mod is just what the doctor ordered